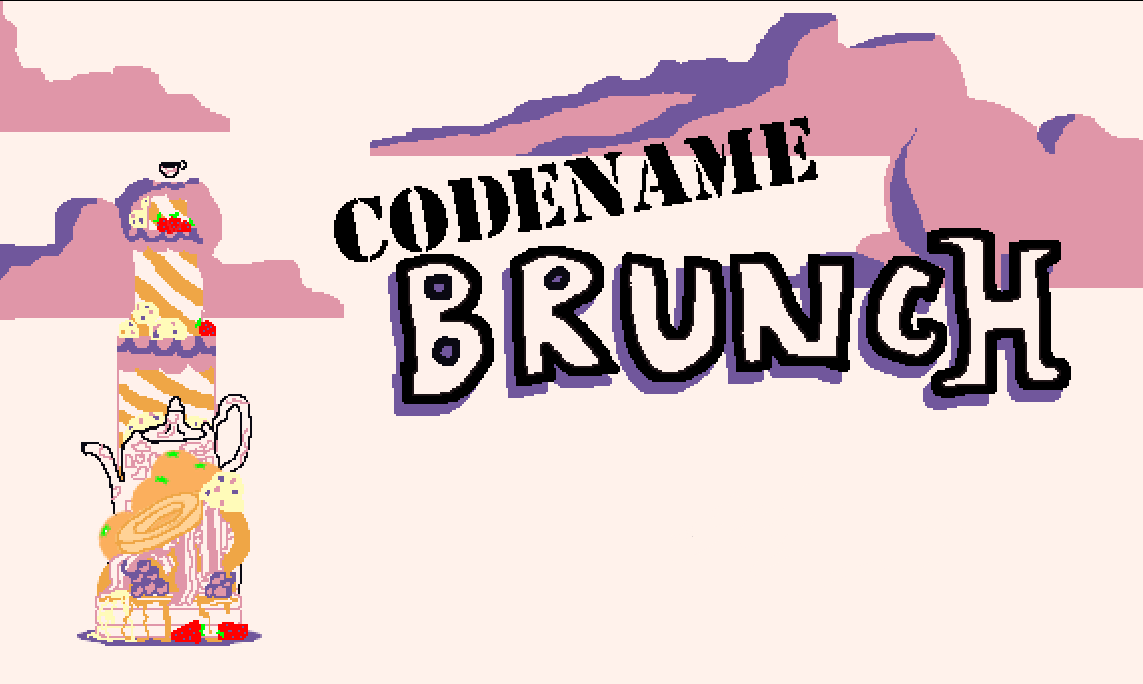 Codename: BRUNCH
A downloadable game for Windows
The most important brunch of the century is taking place! The Queen and Prime Minister Goodhair have met at the PoliticsSummit 2017 to finally seal the agreement and usher in world peace over a side of bacon.
What could possibly go wrong?
Credits:
Codename Brunch was created by Hugh Bagan (hi!) for the inaugural Butterscotch Shenanijam GameJam. "Codename Brunch" was my assigned topic, and I made the game in approximately 20 hours.
Follow me at https://twitter.com/hughbee I promise I will be making more games. :)
Music by Jonathan So, part of the Game Creator's pack https://jonathan-so.itch.io/cr...
Ghost colour palette by pixelcod https://pixelcod.itch.io/ghost
Thanks so much to Butterscotch Shenanigans for taking me on an adventure!
Install instructions
The game is an executable, just download and run it!
Controls:
- Press R to restart
- Press F to toggle fullscreen
- Press SHIFT to skip the dialogue
- Mash any key (W, UP, SPACE, LMB) to jump
Comments
Log in with itch.io to leave a comment.
Did I really accomplish world peace? I think I did.
Awsome Music and delicious brunch!!